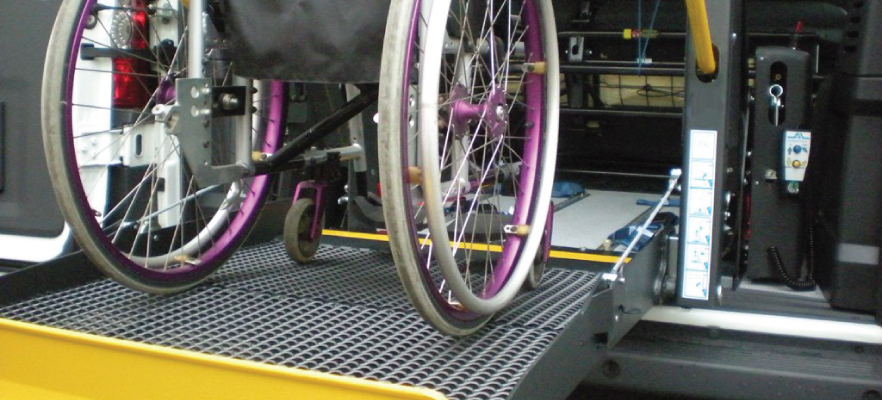 Our professional drivers have First Aid and Basic Life Support certification with a certificate of further training and particular awareness of the delicate nature of transporting guests in wheelchairs. All our staff is certified to guarantee the highest level of quality and safety. We take excellent care of you and your family: your safety and comfort always come first.
Our vehicles are spacious and have an electric-hydraulic platform, with room for several wheelchairs. Members of the same family can travel together as long as there are enough seats. All our vehicles are cleaned daily and are serviced regularly.
Contact us for more information on our transportation services for disabled.