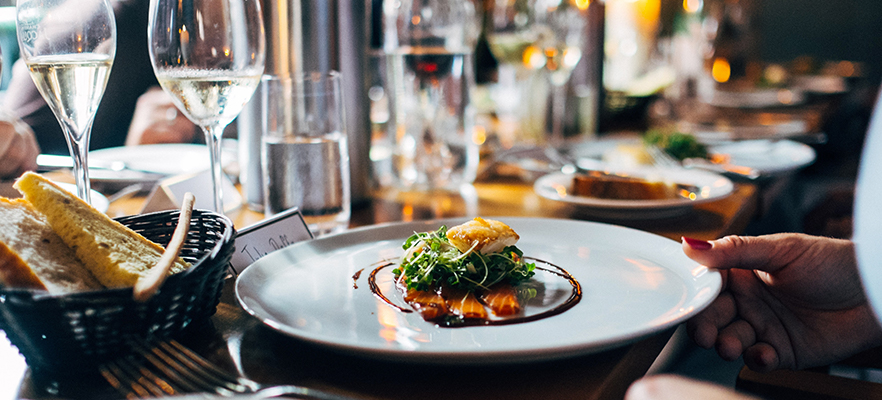 Veneto's complete culinary experience
You should experience this tour because you will be in love with the Veneto cusine and its local products and renowned wines. The tastes of the Veneto Region will fascinate you and will give you the possibility to discover the soul of this territory. You will experience the tastes of the Prosecco hills, the elegant city of Treviso, the mountains of the Cansiglio, Castelfranco Veneto, the area of the artists Giorgione, Canova and Palladio, Venice, the Dolomites, Verona and Lake Garda, Bassano del Grappa and Marostica, Vicenza and Padua.
Prosecco wine route - Conegliano
You will discover the Prosecco wine route, a fascinating landscape surrounded by vineyards hills and little jewels, such as villages and ancient palaces. The visit of a dairy and some wineries along the panoramic path of Conegliano area will introduce you to the authentic tastes of Veneto.
Treviso - Cansiglio - Castelfranco Veneto
The elegant city of Treviso will fascinate you, starting from the visit of an ancient Venetian Villa presented by the owner. You will also have the possibility to experience in first person Veneto''s culinary traditions through a cooking lesson. You will enjoy the peaceful Cansiglio, a mountain area famous for the sheep farming and the production of wool, and the medival town Castelfranco Veneto, famous for its painter Giorgione and for the surrounding red walls.
Asolo - Venice - Dolomites
You will be guided to visit Asolo, the city of a hundred horizons, the splendid temple of Canova and some wonderful Palladio's Villas. Venice will make you dream. The "Queen of the Seas", with its "calli" and canals will fascinate you and will give you the chance to taste the authentic Venice traditional plates in its famous "bacari". During this journey you will encounter also the magnificent Dolomites, UNESCO heritage and place full of legends that are waiting to be narrated.
Verona - Lake Garda
A romantic moment will be gifted by Verona, the city of Romeo and Juliet, and by Lake Garda, with its refined coast city of Bardolino and Lazise. There will be the occasion to taste the local wines and extra-virgin olive oil.
Bassano del Grappa - Marostica
You will visit Bassano del Grappa, famous for the wood bridge designed by Palladio, and Marostica, renowned for its cherries and the chess square.
Vicenza - Padua - Euganian Hills
Vicenza will welcome you with its artistic attractions, such as the peculiar Olympic Theatre and the interesting Palladio's Villas. You will encounter Padua, splendid with its frescoed Palazzi, and the Euganian Hills, its breath-taking landscapes, the villages and the local food&wine products of the hills will fascinate you. Good-bye dinner in a refined exclusive panoramic location.